Look, I get you're an '
American' clothing retailer
with branches
where I'm from
, and
where I live
, but now with this thing called the Internet, I call bullshit.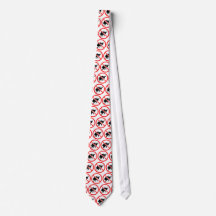 I can accept that you don't carry my sizes in Japan, because the people aren't, though I do wonder why you don't just sell un-hemmed pants so I could pay someone an hour's wages to make them fit me, rather than no option but not to buy shit too short.
But no, it does puzzle me that you don't carry 'medium-tall' and pants with a 32" waist and 34" inseam in Japan, because though you might not want to keep them in each store, it shouldn't be any trouble to keep them in stock to be sent from your online store. Then again, Canada's branch doesn't, and why should a Japanese operation take into account a million
gaijin
when even tall natives have to order their clothing from abroad, as some have told me. As for the Canadian operation, I don't see why people the same height as Americans, but somewhat thinner on average, have even less access to thinner sizes, or waist measurements less than the inseams, than what you can get in the States.
In order to get clothing that, I don't know... actually fits someone without 'metabolic syndrome', I have ordered from the States. Of course it was a PITA*, because due to your relationships/licensing with your overseas branches, you won't ship outside of the States, even though
the Canadian and Japanese branches don't carry my fucking size!
I know I am silly. You cannot be concerned with the availability to, or perception by, overseas customers, since I can go online and see that you charge more in Canada, and far more in Japan, than you do in the States, for the same items. Don't give me any shit about different costs: each item's made for $5 by some Chinese slave, and shipped for another dollar.
*Had a friend in the States forward it.