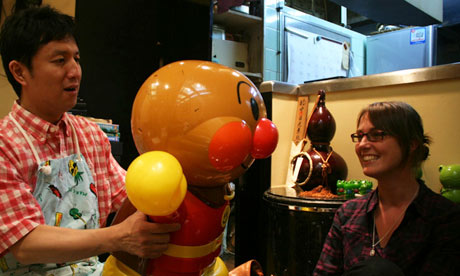 A friend of mine is visiting next week, and we have two and a half days in the city. He's about forty, and he's been here before when we were both in our twenties. No need to do all of the main sights then. I'm going for a more interesting Tokyo, but tell me what I am missing that is worth not missing, given the short duration, and him having seen all the guidebook crap

near two decades back.
Here's what's on the plan on three days:
Yanaka-Nezu-Sendagi area
Ameyoko-cho, Kappa-bashi since in the area
An arts/crafts place he wants to see I know nothing about, Aki-Oka.
Shimokitazawa and Ushi Tora
Shinjuku - streets closed to traffic Sundays
Shinjuku-gyoen for cherry blossoms, drunk locals