Short Version: do not buy a Kindle device, and do not use the Kindle App.
Amazon Response:
Thank you for contacting us at Amazon.co.jp. The price for the replacement of your Kindle Paperwhite is 6500 yen. Please contact us again by phone or chat if you'd like your Kindle to be replaced.
Mine:
That is completely unacceptable. Amazon should have reviewed how much I have spent with them before expecting I pay 60% of full price for a device which is broken through no fault of my own. I am a customer with a long memory, and not only will I not buy another Kindle at any price, nor ebooks from Amazon for other devices, I will divert my purchases in all categories to other vendors. I will also be sure that everyone I know is aware of how little you value your customers. As an example, I was going to spend 50000y on an Amazon gift card for a colleague's wedding.* I had collected donations from my workplace. This will now be a cash gift and not go through Amazon. Well done.

Thanks for nothing.
Original Post:
I am not impressed.
Diagram doesn't work and my PC doesn't even recognize the device when plugged in. No warning.
I
have had it
for less than
a year
and a half, which is
of course
past the one-year warranty, and it's skunked. I am not even bothered by the expense as I have made my money back on it by getting ebooks cheaper than print (though now, not so much more cheaply). I am bothered by the inconvenience. Inconvenience makes me hate devices: once wasted an hour grilled by Dell for a simple
power cord.
More devices make my life more troublesome. Not acceptable. Here are the inconveniences:
1. Dealt with customer service once by email, to avoid dicking around on the phone/'chat', to see if I can get a deal on a replacement.
2. Got obvious 'trouble shooting' suggestions they expect me not yet to have done; however, I am
INTJ
, so insulted dealt with as sheeple.
3. Responded to them by email, although they specified phone/'chat', making it clear that I'd done their 'trouble shooting' before I contacted them, and need to know what offer they will make before I take
my
time to phone/'chat' them.
4. I am sure they will insist I phone/'chat'.
5. They will give me a bullshit offer that will cost me thousands of yen.
6. I will refuse that, and decide to use the Kindle app on my smartphone for my unread ebooks, but buy no more from Kindle, and as little product as I can from Amazon. I am a vengeful customer: 'Fool me once...'
7. To move my ebooks to my smartphone I have to
fuck around with Amazon accounts
in different countries still, I think. Do you think the Amazon app could be registered to any country but the US? Do you think even the US website could tell you how to move items from a Kindle to an Android phone?
8. Use my smartphone colour-reversed, and buy books from Google Play, if they have the selection.
9. Go back to paper, because it is a better reading experience (especially as I am a spatial thinker), and pretty hard to break.
The lesson I take from this is to buy as little technology as I can. I require a smartphone and a PC, and will try to avoid having the following, because they are just more crap to manage and pay for:
- TV
- tablet
- eReader
- camera or video
- car...
Oh, my J-wife's getting a Rakuten Kobo. She'd decided simply for the better selection of Japanese titles, but the decision looks the better now. If only one could get a version of that
Russian phone
with a regular and e-ink screen.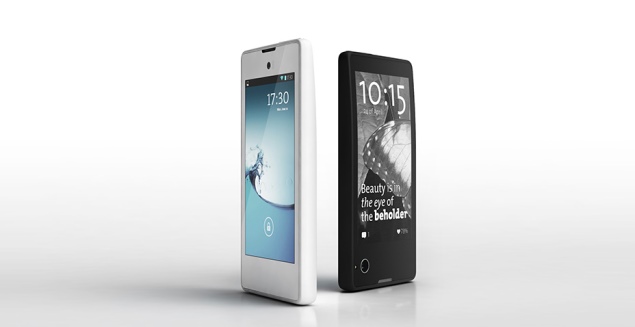 *This happens to be true.
More fruitless communication:
My Paperwhite is broken, so I want to transfer the books I have bought from the Japanese Kindle store [for my now broken Paperwhite] to my Kindle App [on my Android phone] . How do I do this?
The response was how to get Kindle books for my app from the Kindle store. The method to register an Android device to the Japanese Kindle Store was unnecessarily complicated by having Amazon accounts in three countries. It is next to impossible to transfer my Japanese account contents to my Canadian account: this is false advertising on Amazon's part.
More of the same when asking them about transferring content to Amazon Canada. Amazon Canada: get on the phone and fart around with us.