Although it is possible you are correct in this instance,
the odds are long
.
My long-suffering J-wife learned this again, not that she will remember, because clever as she is, she's ISFJ (I think).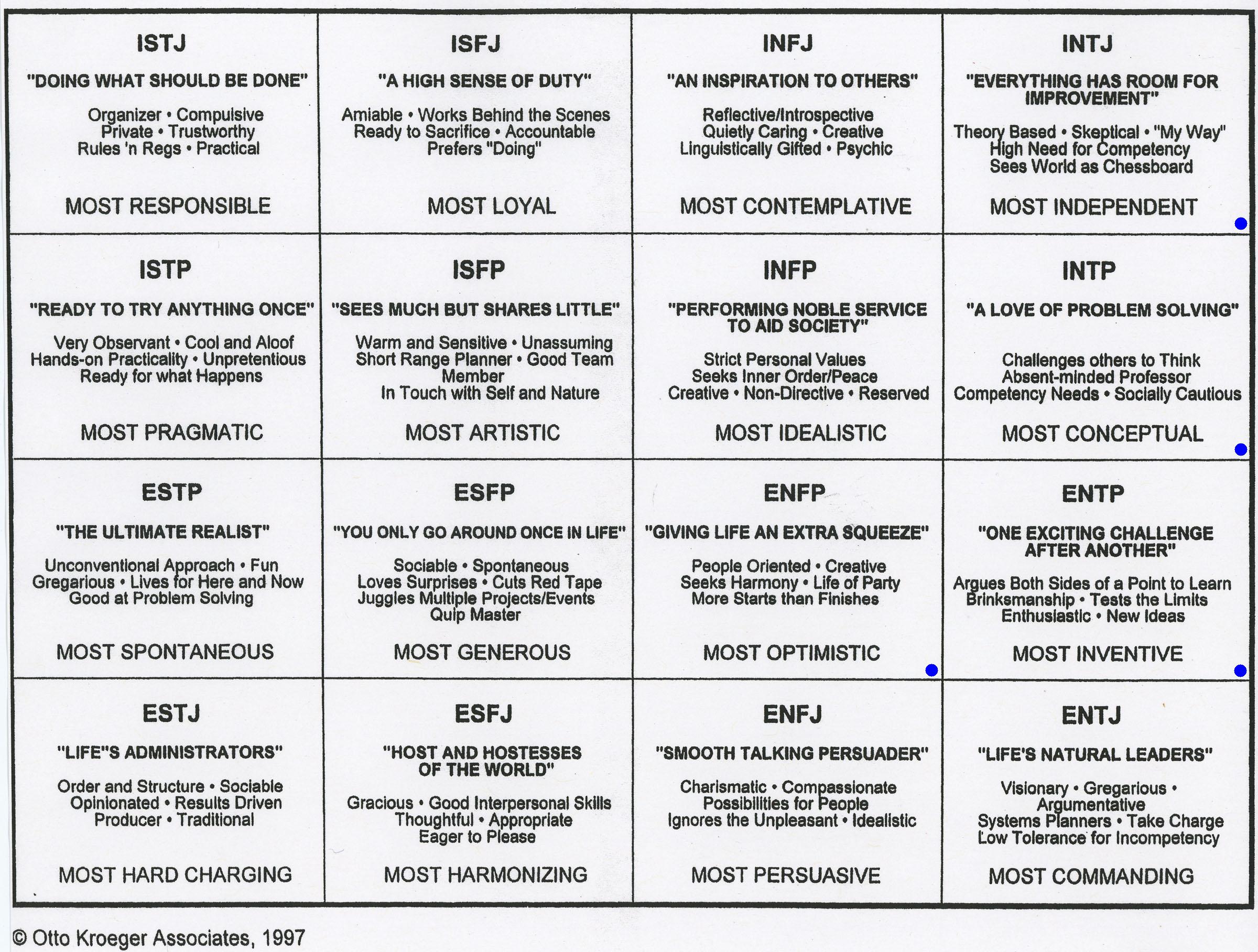 This
would
be
me. The Japanese have none: they've killed themselves.
The story:
We have two children under five, ourselves and eight bags and a stroller to check in to a flight at Narita, and another half dozen bags to carry on. My error was to muse aloud that perhaps getting a driver to take us in a van to the airport would cost little more than takkyubin, cab fare to the nearest useful station and train fare. So I asked her to spend five minutes Googling in Japanese for the price of a chauffered van. Taxi, train and
takkyubin
would cost us about 25 000y, and more trouble.
Apparently I needed a lesson that rationality and lateral thinking are rare enough in the species, and rarer yet in the Japanese (the woman thing: twice the emotional over thinker rate on MBTI tests*). She insisted that was a "waste of time", would cost 30 000y, and that there was no such service in Japan because "Japanese don't do that".
Well if you really wanted a fight with me, pull the '
ware-ware Nihonjin
', '
ziss izu Japon
' card.
I believe the following came out of my mouth as this escalated:
Christ you people are conventional thinkers.
You do not know that I am wrong, nor have I said that I am right: I asked you to look in Japanese because it is worth five minutes to find the price. It's called research. You should try it!
You know what, fuck you. You've wasted more of my time than you'd have needed to look it up, but you are too stubborn. I'll fucking do it in English and see what I get... Look, 17 000y. That would be cheaper.
After she apologized for insisting I was wrong, whereas I was right,
again
:
You've forgotten that my type is not always right, but we are honest when we are wrong, are voracious readers, gatherers of information and synthesizers of it. I have been wrong. It just happens rarely enough that when I insist I am right I most probably am.
Being right is what we do. We are very, very good at it. If you think an INTJ is wrong, whereas wrong is something you've seen them rarely be, would you give your fucking head a shake and save us both time?
Thank you,
All the rational lateral thinkers in the world (as few as we are).
*Twice as many women, not all, though twice as many makes it feel like all... My best student this year is INTJ, and a teen girl. Poor kid: she's only going to have male friends, and most of them will fall in love with her even when she cannot.